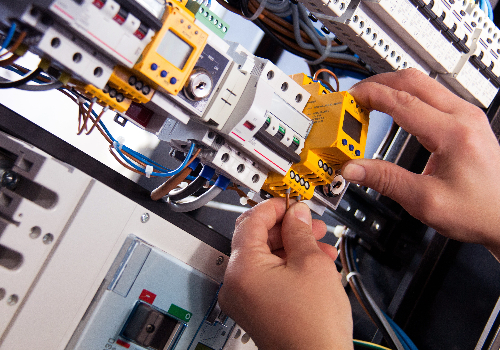 Our services involves a detailed approach for inspection and valuation to identify the problems especially to a given facility and its sector. We value our responsibility as a dedicated partner is to take a problem solving focus. We are available in the sectors like power system, oil& gas, industrial and commercial facilities. We have a team of experienced electrical engineers, specialist in SCADA & IED integration, substation automation and design.
Health & Safety
Electrical Safety in the workplace is the most important job of an electrical worker. No one can replace a worker or loved one that has died or suffered the irreparable consequences of an electrical accident.
EAll electrical systems have the potential to cause harm. Electricity can be either "static" or "dynamic." Dynamic electricity is the uniform motion of electrons through a conductor (this is known as electric current). Conductors are materials that allow the movement of electricity through it. Most metals are conductors. The human body is also a conductor.
Our employees are well aware of their health and safety, also their team members. ALJA places great importance in risk assessment so that the hazards on work area can be managed properly.
For the improvement of health & safety awareness ALJA conducts periodic safety training classes at inside and outside the plants. Our EHS officers do periodic inspection, create awareness and update safety procedures at all our work places regularly.