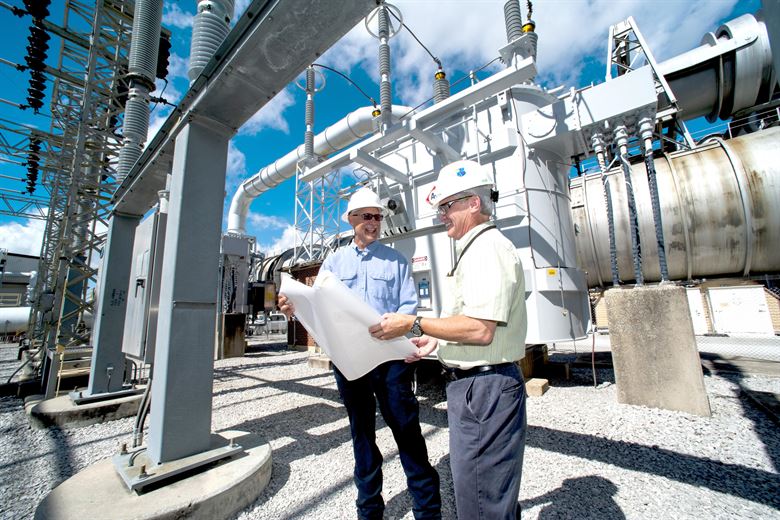 Testing and Commissioning is the main source to keep system or Equipment's in safe and active. We are strengthened by our Experienced Professional Engineers who are aware to handle site with safety, quality, efficiency and dedicative work on the system. The Kit and Measuring Tools we provide will be calibrated to standard. Our engineers periodically undergo required safety, Product, Software training.
ALJA Engineers has extensive experience in the testing of electrical systems and equipment in electrical utility facilities, including all types of generating stations, substations (e.g. receiving, distribution, etc.), as well as converter stations.
High level experienced engineering professionals in both GIS and AIS testing & commissioning field.

Configuring relay in accordance to the scheme.

Testing of transformer, numerical and electromechanical relays, and electrical equipment with customer requirements.

Retrofitting numerical relays disturbance recorder, event logger in CR panels.

Preparation and submission of a formal report including results of all tests performed during Integrated Testing.

Annual maintenance testing of various types of protection relays.
Insulation Resistance
Polarity
Excitation
Winding Resistance
Ratio Test

Testing of HV & LV Switchgears
Switchgear Maintanace

Feeder Realays
Transformer Protection Relays
Motor Protection Relays
Generator Protection Relays
Distance Relays
Line Diff. Relays
Synchronisation check relays

Hipot test for HV cables
Hipot test for HV cables
Insulation resistance
Sheath test

Load test of battery charger
Initial check for battery cells
Functional check on charger panel
Charging and battery test for battery cells